The best classroom are out there! Eco Travel acquainted in high quality ecological and cultural outbound tours for schools and university. Let's go out and experience the nature by the firsthand exploration. Our service included: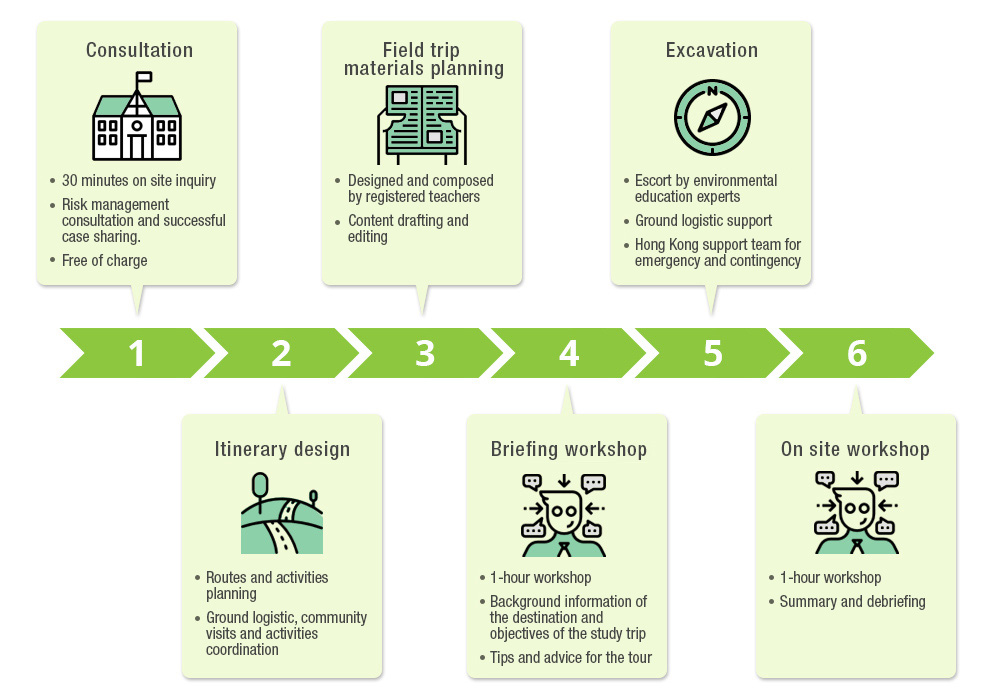 Consultation
30 minutes on site inquiry
Risk management consultation and successful case sharing.
Free of charge

Itinerary design
Routes and activities planning
Ground logistic, community visits and activities coordination

Field trip materials planning
Designed and composed by registered teachers
Content drafting and editing

Briefing workshop
1-hour workshop
Background information of the destination and objectives of the study trip
Tips and advice for the tour

Excavation
Escort by environmental education experts
Ground logistic support
Hong Kong support team for emergency and contingency

On site workshop
1-hour workshop
Summary and debriefing
Eco Travel offer tailor-made study tours incorporating the sustainable tourism principles and management practices to help school and students become better acquainted with world, both biologically and historically. Please fill in the following form for inquiry. We will get back to you with a most suitable plan to fit your needs.